Video: How to Load large IATE EU TBX Terminology into tlTerm Terminology Software or TLex (64-bit):
Watch this video demonstrating how tlTerm (and TLex, tlDatabase etc.) can readily and quickly load millions of entries with relative ease (these entries are from the IATE EU termbank, in .tbx format - a massive multi-GB .tbx file):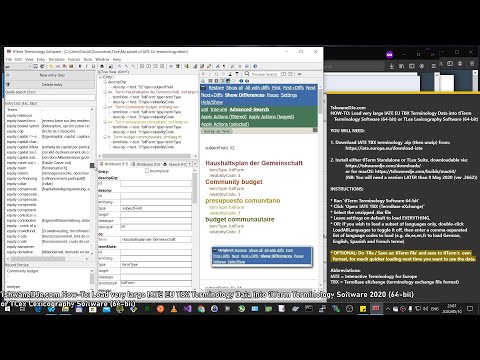 tlTerm (and TLex etc.) have been optimized to handle massive datasets.
This scalability is also facilitated by our 64-bit support, as 64-bit support allows the applications to use as much of your system memory as you need.